2023.05.07
【For Sale】New Property(Vacation Rental) in Furano 5% Guarantee
If you truly want to invest while enjoying life, SNOW HOUSE Lanka is the key to realizing your dreams.
This property is located in the beautiful Furano City in Japan, where you can enjoy the ski slopes in winter and a refreshing summer retreat. A new way to have both lifestyle and investment is here.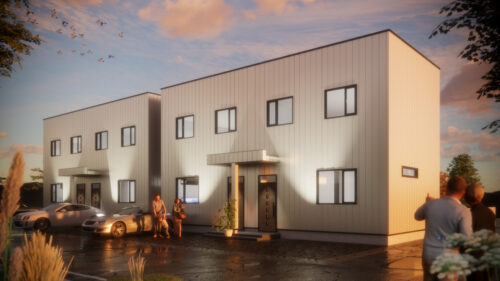 "Lanka" means "thread" in Finnish.
It's our unique naming that skillfully connects your beloved winter sports and asset management. Through this connection, SNOW HOUSE Lanka will transform your investment and life into a rich experience.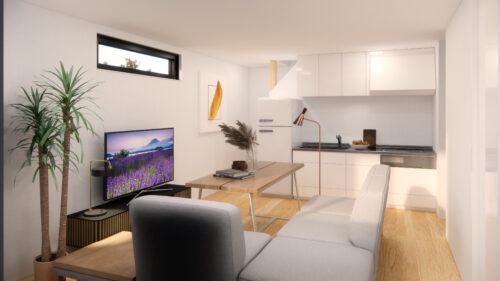 The private lodging market has been expanding rapidly in recent years
With Furano in particular at the center of this growth. In the sales market as well, real estate in the same region consistently generates high profits. For example, recently, a 30-year-old single-family home in the Yamabe area of Furano City was sold with a total cost of 15 million yen. In contrast, SNOW HOUSE Lanka is newly built and located in the city center, priced at 38 million yen, providing a considerable hedge against risk.
We have already guided a number of investors on site, and the response has been positive.
They come from mainly Hong Kong, China, Singapore and within Japan, each recognizing the potential of SNOW HOUSE Lanka to achieve their investment goals.
The appeal of this investment is clear at a glance.
And that appeal is not just for a select few investors, it is open to all foreign investors. We are confident that you can invest in SNOW HOUSE Lanka, lead a relaxed life, and enjoy the beautiful scenery of Japan.
Anticipating increased demand in the post-Corona era, SNOW HOUSE Lanka will be the ideal investment for you.
To maximize profits and minimize risks, we have already made a number of preparations. Control of the operating system, cooperation with local partner companies, and the installation of local signage are all planned for the benefit of our investors.
SNOW HOUSE Lanka will bring a fresh wind to your investment portfolio and add new enjoyment to your lifestyle at the same time.
This property is the perfect choice for maximizing the return you can get through investment and making the most of your time in beautiful Furano, Japan.
In the new world after Corona, why not open a new stage for your investment and life at SNOW HOUSE Lanka?
We look forward to exploring these new possibilities with you.


SNOW HOUSE Lanka can be your best choice.
With a guaranteed yield (5%), you can invest with peace of mind.
The expected yield is around 8-10%. 【Calculated based on the performance of similar properties currently managed by us in the neighborhood】
9 minutes drive from the ski resort. Each tourist attraction is close by, making it a convenient location for sightseeing.
The property is built with hotel license and furniture and appliances, so you can purchase the property and start operation immediately after the construction is completed.
お問い合わせはこちら