2023.10.21
Niseko's Kutchan Area! Prime location property, "Ezo Fujiya Niseko House", with a Minpaku license, on sale for a limited time.
An Investment Opportunity in Niseko, Japan's Internationally Recognized Resort Area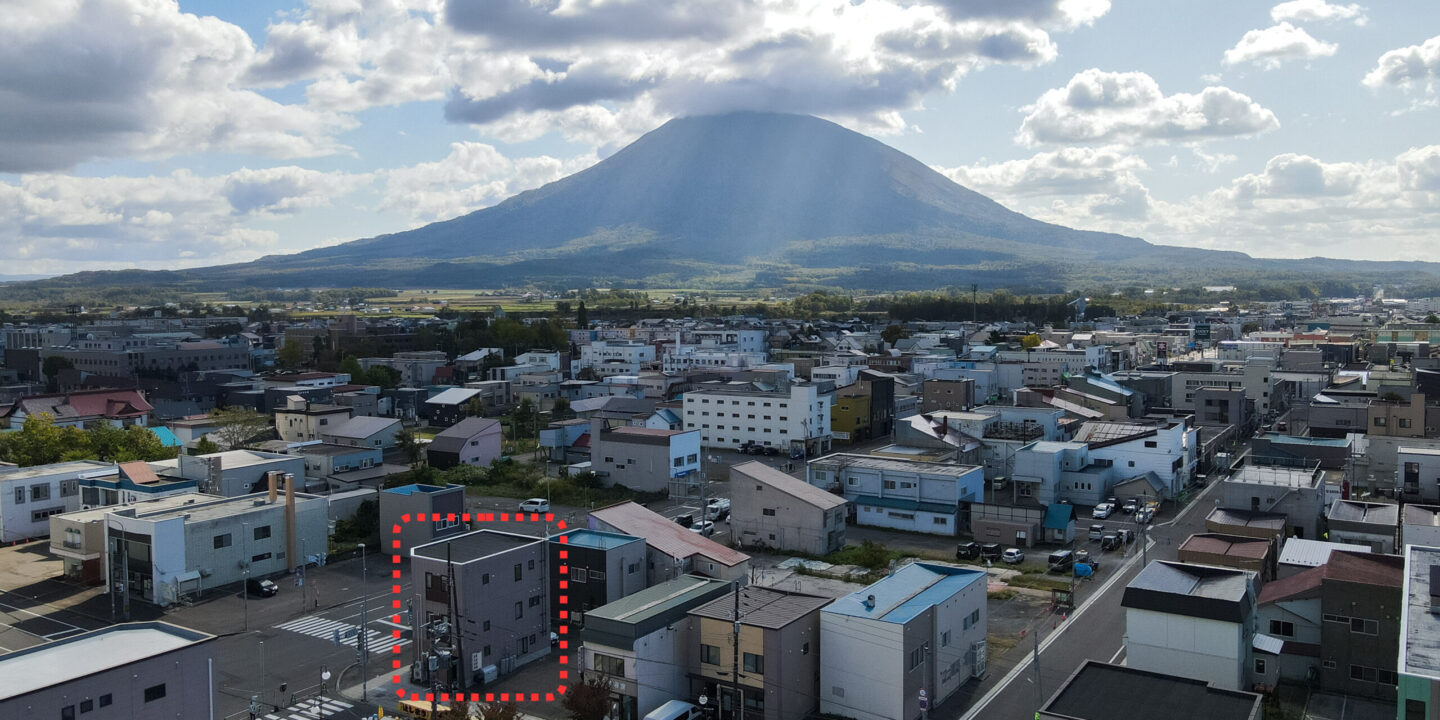 The Niseko area, renowned internationally, offers exquisite beauty across all seasons, coupled with activities and a rising reputation as a luxury resort destination.
At its heart in Kutchan town, the "Ezo Fujiya Niseko House" accentuates this appeal, boasting a convenient 10-minute walk from the station and a capacity to accommodate up to 17 guests.
With the area's construction boom, it's also feasible to cater to customers looking for monthly apartments.
Hokkaido's Niseko has the Highest Land Price Growth in Japan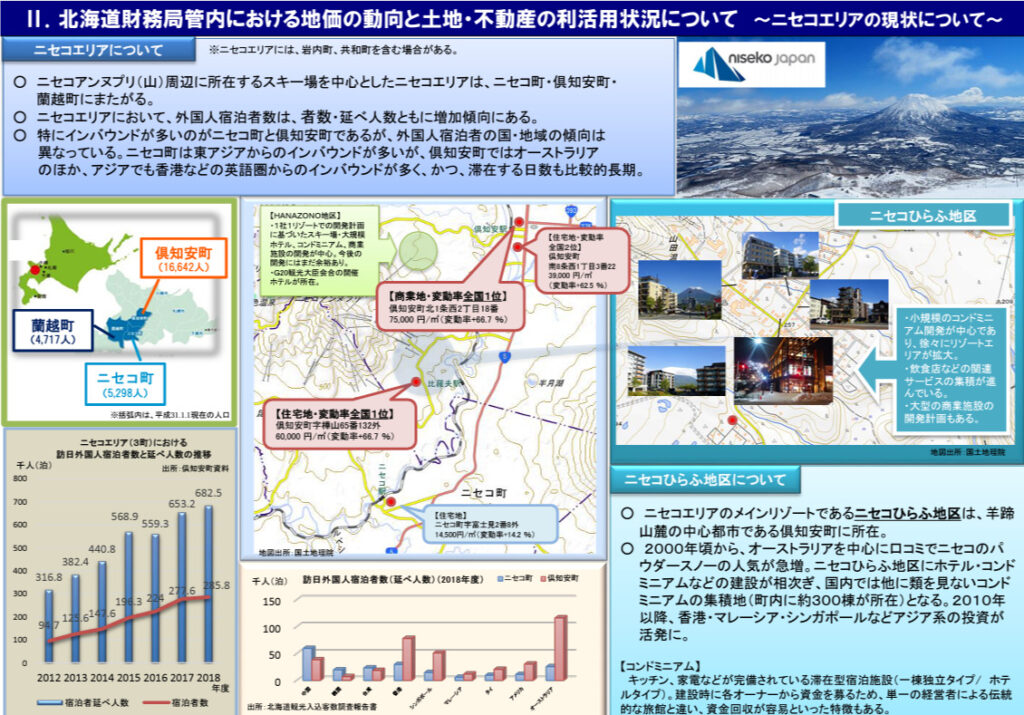 Source: Hokkaido Finance Bureau on Economic Trends in Hokkaido
The world-renowned snow resort, "Niseko", has seen both its residential and commercial land average variation rates rank first nationwide (as of January in Reiwa 2).
While the national land price growth rate averages at 1.6%, Niseko boasts a growth rate of 50%.
Driving this trend is the entry of globally renowned hotels into Niseko, drawing worldwide attention. Furthermore, with the planned opening of an expressway in 2027 and a Shinkansen station by 2035, the region is set to become even more accessible.
Investment Opportunity in Niseko, Kutchan Town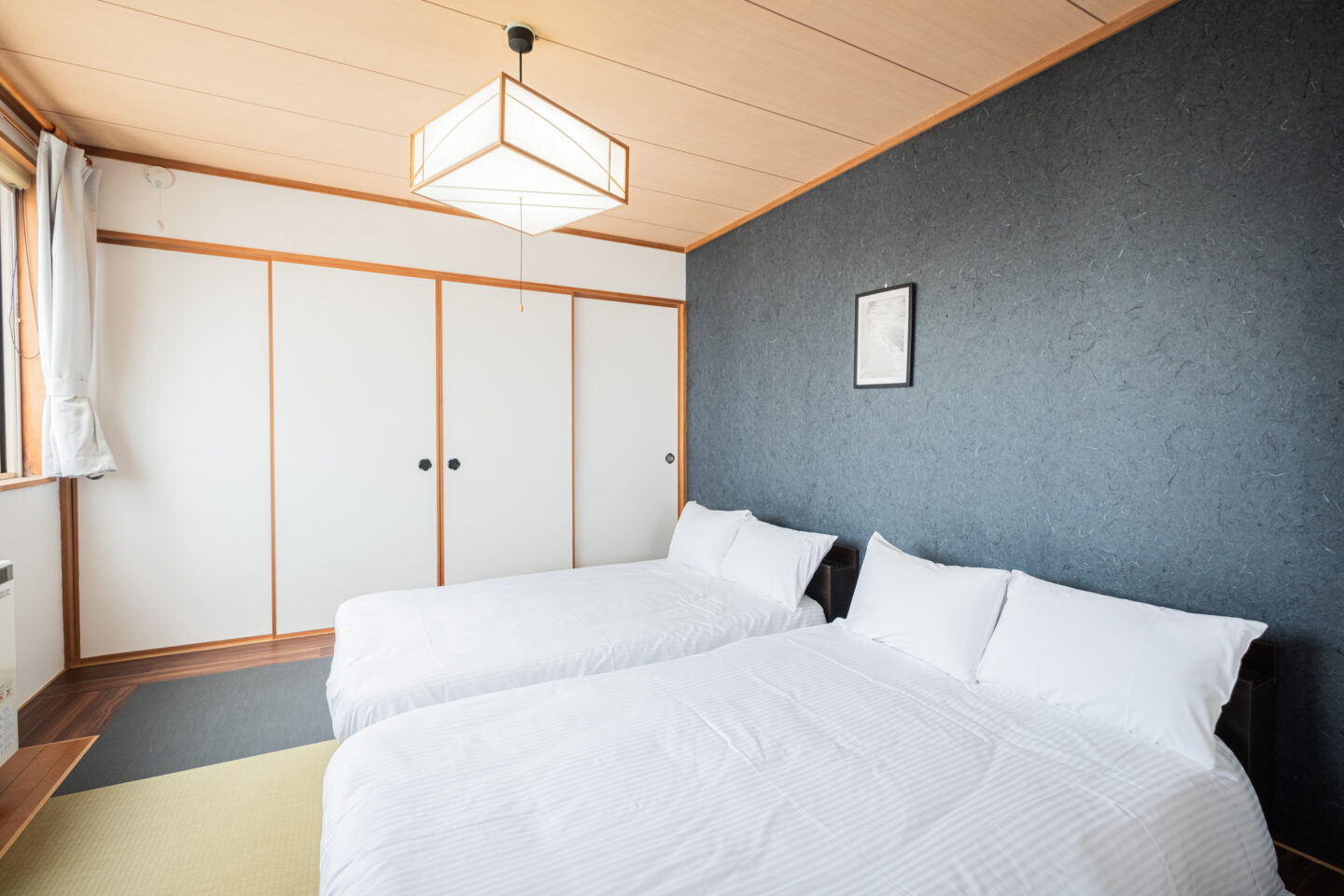 This property, located in the commercial heart of Kutchan town, holds immense value given its proximity to the station. It's perfectly poised to generate consistent revenue, serving both daily life and tourism needs.
Moreover, with the imminent opening of a new Shinkansen station, the ease of access will only enhance, guaranteeing a surge in the property's asset value.
The Charm of a Well-located Second-hand Property
Niseko, known for its international appeal as a tourist destination, also stands out as a property compliant with the Minpaku Law (Lodging Business Act). Located within Kutchan town and a mere 10-minute walk from the station, this property, capable of accommodating up to 17 guests, is a gem for investors.
Invest in Niseko for Steady Income & Asset Growth
Above all, this property's location in the Niseko area, a hotspot for both domestic and international tourists, makes it an exceptionally attractive investment destination.
This special offer is available for a limited period. Hence, we eagerly await your inquiries.
Key features of this property include:
① Fully equipped for Minpaku operations (Renovated)
② Managed exclusively by our company
③ Prime location, 10-minute walk from Kutchan station
④ Minpaku Law (Lodging Business Act) compliant
⑤ Furnished and equipped on handover
Investment opportunities in Niseko, Japan's international resort destination, rarely come as tangible and affordable as this.
Now's your golden chance as the "Ezo Fujiya Niseko House" is on sale for a limited time at a special price.
With a starting price of 60 million yen, this property is flying off the shelves. So, get in touch with us before it's too late!
We exclusively handle this property. If you お問い合わせはこちら